Don't take it from us! Read reviews from previous successful home sellers who used SAVE 6!
Don't take it from us! Read reviews from previous successful home sellers who used SAVE 6!



This business is too good to be true! For years I have been looking for alternative ways to sell my property without the HUGE price of 3-6%. Finally, my prayers have been answered and I found quality service that advertises my home the traditional way without the traditional 3-6% commission. I am certain the $50,000 or more I saved using SAVE 6 INC will go to a much more needed cause.
Laurel
Haymarket, VA
We used SAVE 6 to sell our home in Maryland. Wow! What a great experience. Not only did we save roughly $25,000 in realtor fees, but Larry and the SAVE 6 team also made the experience painless. He was always there when we had questions and he always gave helpful advice. I can't say enough good things about SAVE 6.
John and Angela
Frederick, MD
We have been using SAVE 6 for decades under various companies and will continue to do so ad infinitum. Not only do we have zero complaints, which is impressive in itself, but the rate of response exceeds all expectations! No matter what time or day, Larry is there to listen, help, and answer all questions. Never, in any industry, have I seen a service like this!
Marta
North East, MD
This is my third time using Save 6 and each time they have made selling a home so simple and easy. I have saved over $50,000 in commissions and each closing went smoothly. I highly recommend working with SAVE 6.
John
La Plata, MD
The level of service that Larry provides is truly unique. Larry was genuinely interested and very hands-on throughout the whole process. Larry was there in a way that seemed 24/7. When we got an offer, Larry was there to review the contract and make recommendations. SAVE 6 delivers! It was a great pleasure working with Larry, he brought peace of mind to the whole process.
David
Frederick, MD
I feel like I should be yelling this fantastic, money-saving program from the ROOFTOPS! Larry's knowledge, expertise and desire to help is "THE BEST IN THE INDUSRTY." Larry walked me step by step through all the documents required and reviewed the contract. Don't waste your money paying someone else when your house will sell itself for free.
Kevin
Germantown, MD
Larry's company is by far one of the BEST companies I have ever dealt with. He is very quick to respond to all calls, emails & questions that I had throughout this process. He supplies you with contracts and all forms needed to make your sale simplified. He helped me go over all contracts that came in and responded quickly to any questions I had that came up.
Michelle
Ocean City, MD
SAVE 6 was the best decision we made to list our home on MLS! Going live on the MLS was seamless and quick. Larry was always available to help us with anything we needed at any time. He supplied us with all the necessary disclosures/contracts. He was extremely helpful with the contract review and gave us insight to make the right decision. We highly recommend Save 6 to help sell your house, and the savings on commissions made it worthwhile!
Tina
Cockeysville, MD
Best experience. What a pleasure. Professionalism and TOP customer service. Get your house listed on all the major real estate platforms, on top of that have a professional broker giving you advice 24/7 and save the money you would spend if you had a realtor. A dream come true for those who want to sell their houses on their own.
Irene
Washington, DC
SAVE 6 was a great experience for us. They posted our house to the MLS giving our house high visibility. We were able to sell our home within three weeks. Also, any time we had questions or needed help Larry was only a phone call away. He reviewed documents and gave advice. Highly recommend Larry and his team!
Jim
Port Tobacco, MD
Larry is a national treasure. Amazing service, knowledgeable, reliable, and helpful throughout every step of the selling process for a hassle-free experience. Highly recommend doing business with this company.
Sara
Bethesda, MD
Before we started, Larry explained the process well and walked me through the application. When it came to getting comps Larry provided them quickly. When it came to negotiating contracts, Larry was very helpful. When it came to closing the deal, Larry had good advice. In short, I would recommend anyone contemplating a real estate transaction to give Larry a call, you have nothing to lose.
George
Glen Burnie, MD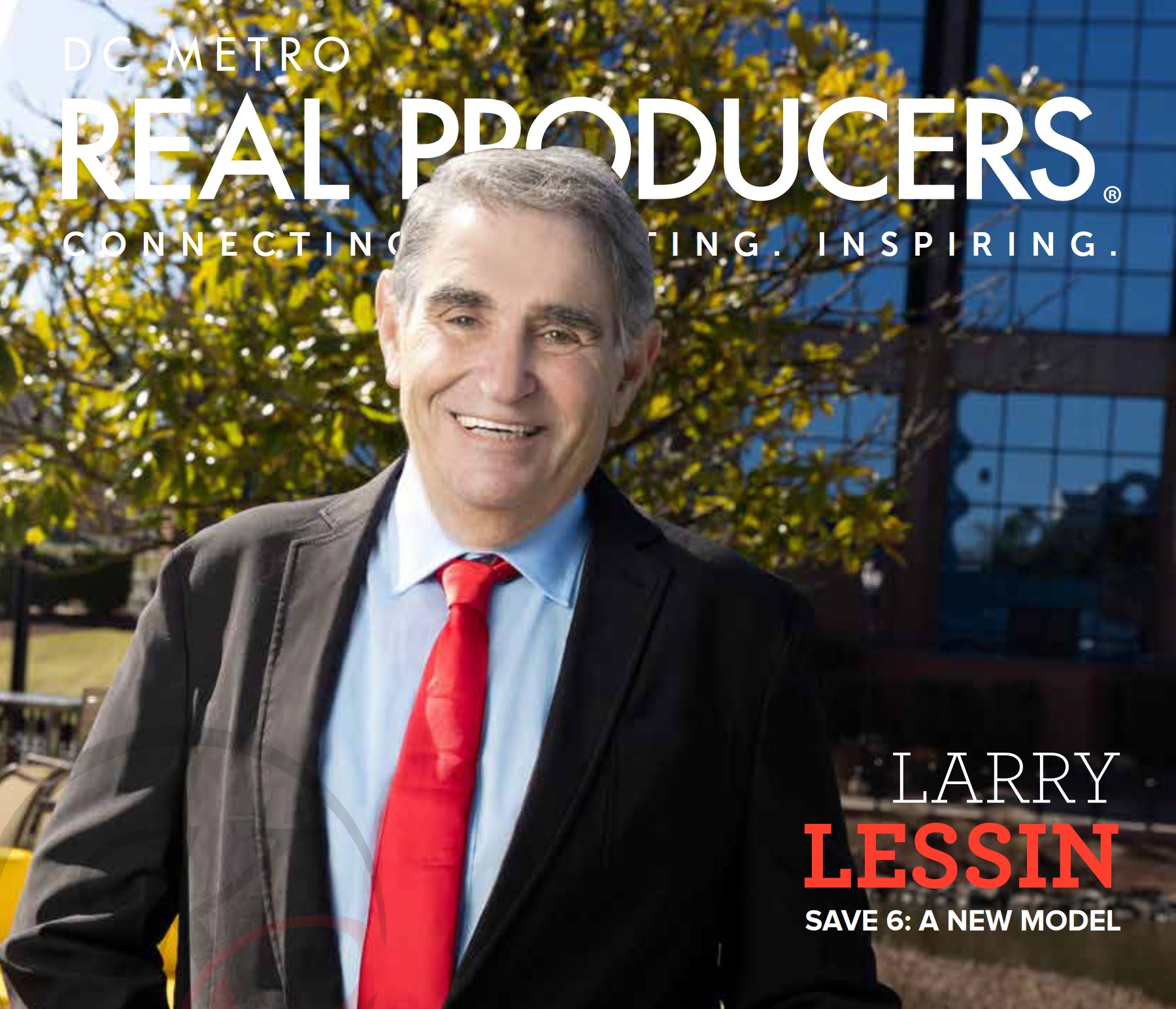 The Man Behind the Magic
Larry Lessin, the man who's run SAVE 6 for over 30 years, prides himself on the level of service his company provides. He's a family man who, to put it plainly, loves helping people. He wants to save people money while keeping them satisfied. He was recently featured on and received a cover story for the June 2023 article of Real Producers©, where they highlight the top producers in the real estate industry each month.
"We have helped our customers save millions of dollars in real estate commissions over the years and have helped protect their equity in most people's largest single investment"
You can read the entire story here.
Click the images below to read our 5-STAR Reviews posted on Google and Zillow. See what our customers are actually saying. Each review was written by a home seller just like you.
Click the images below to read our 5-STAR Reviews posted on Google and Zillow. See what our customers are actually saying. Each review was written by a home seller just like you.